Despite encountering some traffic issues in the 9,000 strong field, Paul Collins stormed to a 7 minute PB of 1:45:57 at the Gold Coast Half Marathon held in great running conditions this morning.
Other finishers included Andrei Wightman (1:34), Dan Murray (1:47), Katherine Jackman (1:54), Kelli Collins (2:06) and Cara Jardine (2:12).
The 5km is also on today with the Marathon and 10km tomorrow.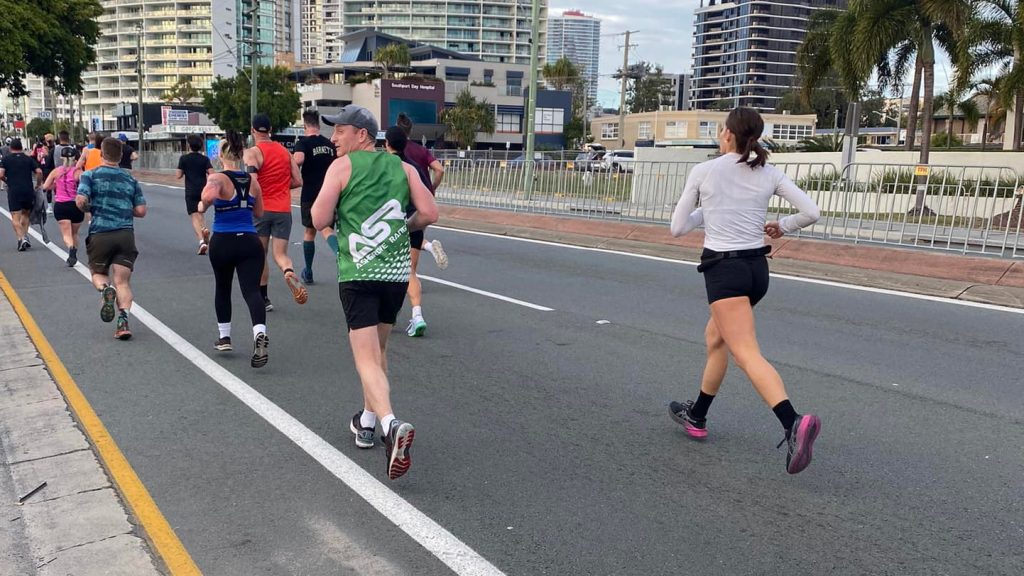 Club President Dan Murray put in a respectable 1.47 clocking for the Half Marathon at the Gold Coast this morning.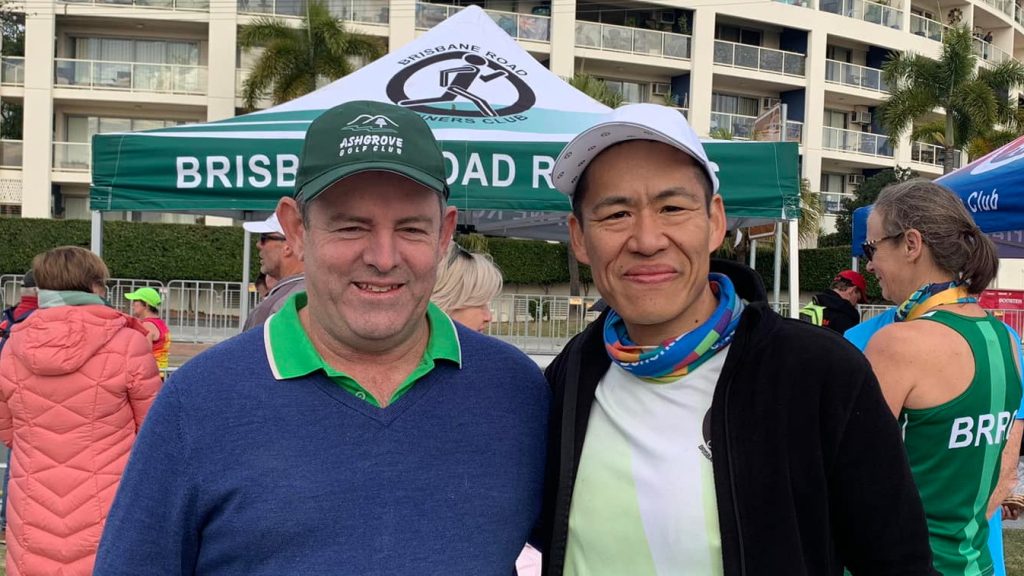 It might have been great for running the Half Marathon but the spectators nearly froze to death at the Gold Coast this morning.