All of our members are encouraged to get involved with the club where they can – volunteer contribution has been our backbone for the last 60 years. This can include being part of one of the various sub-committees, marshalling at one of our events, nominating for the Club Committee or just providing a suggestion. As a 100% volunteer organisation we appreciate everyone's contribution and if you are interested in helping out (even in a small way) please contact the club secretary
Patrons
The Ashgrove Rangers is appreciative of the support provided by out two Patrons.
Jonty Bush MP, Member for Cooper (Patron)
Cr Steve Toomey, Councillor for The Gap Ward (Vice Patron)
Both of our Patrons are dedicated runners and are both passionate about health and fitness in our community.
Committee
The club's day to day operations is governed by the Club Committee with members who are voted in at each AGM (held in September each year). The 22/23 Committee is as follows: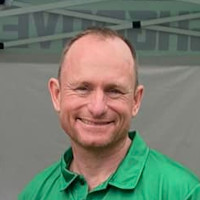 Dan Murray
President
Dan has been an Ashgrove Rangers member since 2014 and Club President since 2019. He is a long distance runner who enjoys getting out there and exploring different tracks and courses. He also enjoys the social side of the sport, particularly the team relay events. He also believes there is no better motivation than to use healthy competition to help spur on ones training goals. Dan rarely wins any events and if he does its generally because the other runners took a wrong turn in the race. In his mind winning means turning up without a middle age niggling injury. His other major goal is to see the Rangers continue to grow as a grassroots community club and promote mobility and an active lifestyle especially with kids.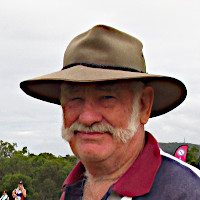 Dick Dunstan
Vice President
Dick is a long term member of the Club and the Committee serving for an extended period as the Club's Treasurer and became a life member in 1999.
Dick enjoys distance running especially the Cross Country events and is well known as the Club's bare foot runner.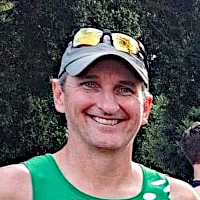 Ken Hastie
Treasurer
Ken's involvement in athletics began when he was ten years old.
Track and field was his main sport through high school, and most school holidays were spent travelling to an athletics carnival somewhere in Queensland. Back then he competed in sprints, long and triple jump. The second phase of his athletics career started when he joined the Club at age thirty.
Ken's not able to do sprints and jumps any more but he still enjoys competing in track, middle distance races and cross country events. Ken joined the committee in 2018 and is very much looking forward to helping out where he can.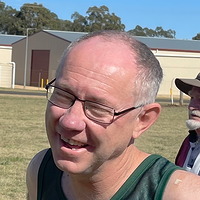 Tony Usher
Secretary
Tony is another of the Club's long term members. He has been running since high school at age 13 so that makes 40 years of involvement in Athletics.
Tony runs mainly because he loves it and the exercise means that he doesn't need to worry too much about what he eats. He doesn't describe himself as a keen racer, the main reason is enjoyment and mental health, but he does try to complete about eight races a year.
He was a member of Ashgrove Rangers from 1989 until 1997 and then again from 2007 until current.
He was elected to the Committee in 2011 and recently was recognised as a life member in 2022.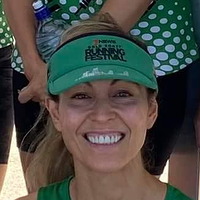 Gina de la Cruz
Committee
Gina discovered her love of running when she stumbled upon parkrun in 2016. She soon became addicted to pounding the trails and pavements, and has now completed numerous marathons and ultra marathons.
Gina joined the Ashgrove Rangers because it was a family-friendly activity, with her whole family becoming involved in Flying Four and relays.
She prefers long distance races over speed, and also enjoys trail running and social running to connect with nature and friends.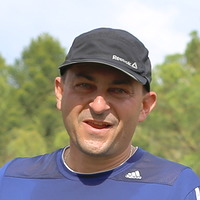 Stavros Konstantinos
Committee
Social runner who started running later in life.
Engaged with Ashgrove Rangers when he committed to running a marathon and was coached by John Purcel of the Ashgrove Rangers.
Since then has enjoyed running for fitness ( especially trail running ) and has completed many more long distance events.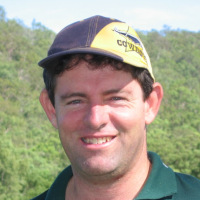 John Purcell
Committee
John joined the club as a young distance runner on his 13th birthday in 1981 and has been a consistent competitor across club competitions since then.
He has held a variety of positions and in recent years has focused on the Coaching Director and Team Management roles.
Having benefited from being part of a strong athletic club culture in his youth, John is keen to ensure that solid development pathways are maintained for athletes of all ages, disciplines and levels of ability.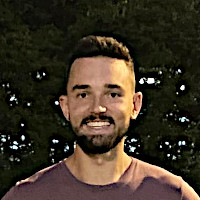 Cam Pfeffer
Committee
I've been a member since mid 2010's, competing in track and field, and have represented Ashgrove Rangers at national championships for sprints.
I have since taken up a coaching role, to ensure the correct development for athletes of all sporting codes.
I continue to train for multiple sports, and enjoy the benefits that consistent training and competition brings.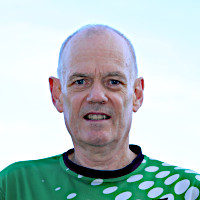 Ken Stacey
Committee
John Purcell introduced Ken to the club with a follow up letter box drop after The Gap Fun Run in 1987.
Ken subsequently joined Ashgrove Rangers and competed in cross country and track events, then progressed to half and full marathons and trail ultras.
Ken has been on the committee since 1990 in the roles of secretary, treasurer and special events coordinator. Ken became a Life Member in 2001.
Ken currently manages our website and electronic systems equipment.
---
The club also has various Sub-Committees which are charged with running and improving various functions. The Sub-Committees include:
Management Sub-Committee – Risk, Governance and Operations
Events Sub-Committee – Planning and conduct of all club events
Systems Sub-Committee – Managing all of our tech and data
Marketing and Communications Sub-Committee – Social Media, Promotion and Sponsorship
Coaching and Partnerships Sub-Committee – Coaching and engagement with schools and other clubs
Assets and Merchandise Sub-Committee – Management of what we own and our club merchandise