The Ashgrove Rangers started in 1962 when a group of kids from the Dorrington Park Scout Group (Ashgrove) wanted to compete in athletics at Lang Park (the then home of track and field in Brisbane and now known as Suncorp Stadium). Scout Pack leaders Bert Bryant and Richard Speechley decided to form a dedicated athletics club and approached a number of parents to form a committee. The club was known then as the 'Rangers Amateur Athletic Club' in recognition of the Taylor Ranges which overlooked the training ground at Dorrington Park. Despite no one having any experience with the sport, they were accepted into the Queensland Amateur Athletics Association (now known as Queensland Athletics). We can only assume the new group's passionate for competition and supporting fitness with kids got them over the line and accepted into the association.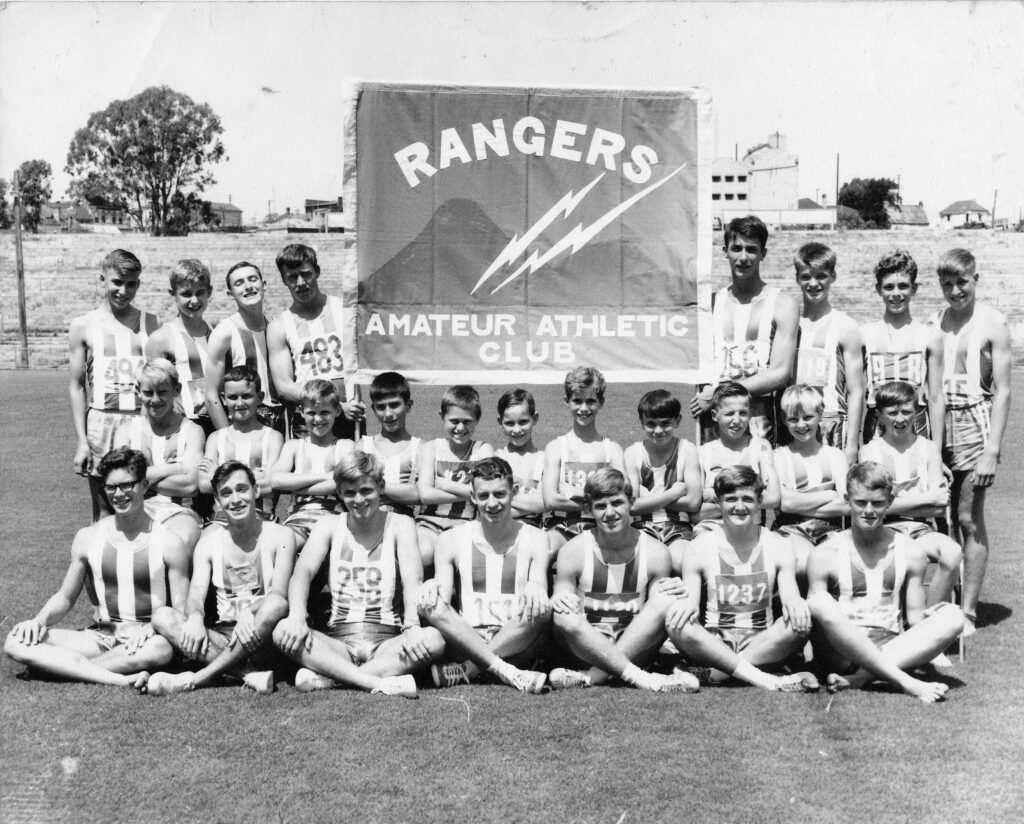 Since these humble times the 'Ashgrove Rangers Athletic Club' (our name changed in the late 80s) has grown to hold a foundational presence in west Brisbane and across the Queensland Athletics scene. We are one of the few traditional athletic clubs that covers both cross country and track and field events and we provide a pathway for kids to continue their interest in the sport from Little As. We also have a core group of older athletes who enjoy the sport and competition. We are competitive and a number of our members regularly compete at the State and National levels.
We have assembled an expert coaching team who are passionate about our sport. Not only are we known for our competitive spirit, but we are also regarded for our inclusive and 'have a go' attitude. Everyone regardless of age or ability is welcome and our members come from all walks of life. We also have many members who don't compete at all and just want get fit at their own pace and with a bunch of likeminded folk. We also attract a lot of families as athletics is one of the few sports where parents and kids can compete and train together.
Our club is proud of its heritage and community focus. Our members are heavily involved in coordinating large scale events and providing support to both the Ashgrove Parkrun and Junior Parkrun. We also have formed close partnerships with local schools and other sporting clubs where our coaching team provides training and mentoring support. We are happy to share our IP and expertise as it aligns with our objective getting (and keeping) kids active.
As we enter our 7th decade the club has never been stronger. Our member base is the largest it has ever been, we have great attendance at training and our athletes are competitive amongst some of Australia's best. As a 100% volunteer-based grass roots community club we are proud of our achievements, and always welcome new members to come down and see what we are all about.