Round 5 of the Brisbane Cross Country Series this afternoon at Anzac Park at Toowong and with excellent overall entries of 235 and a condensed start/finish area there was a great vibe amongst the crowd and between the competing clubs with runners from all clubs cheering each other on as the runners frequently appeared within sight.
The course although very 3-dimensionally challenging still allowed you to get into some sort of rhythm and the huge Western Freeway hill of yesteryear had been cut out (thankfully for those of us who had to endure 6 laps of it in the 1992 State Title!).
Although there were plenty of hills the downhills weren't as long and challenging as Victoria Park and the footing was a bit faster than Honeyeater, Richlands and Teralba Park. Overall very well done to Intraining as the host club for presenting a top event.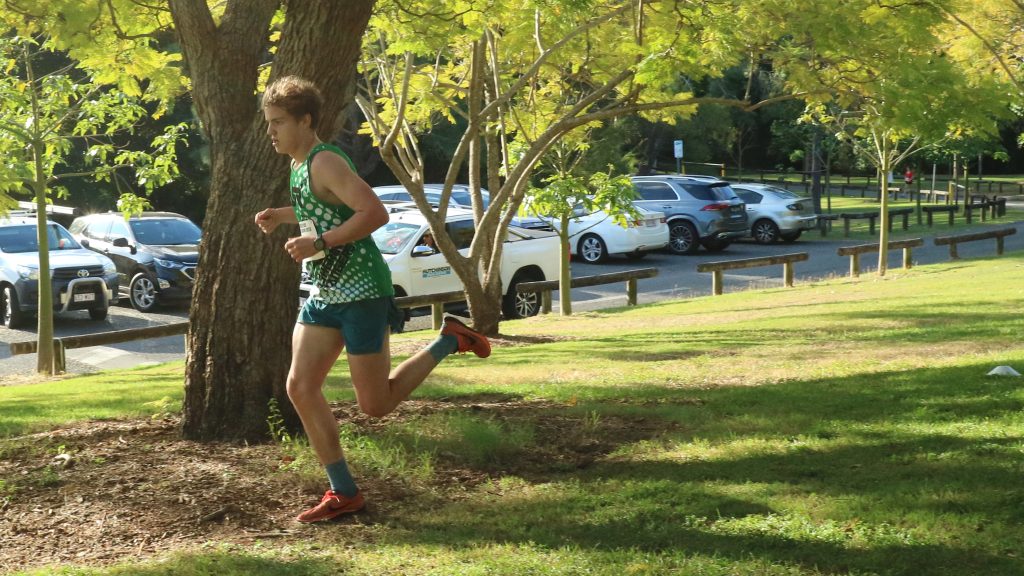 Our established performers Tate Van Camp and Elliott Stannard excelled to get away with wins in the Under 14 3k and Under 10 1k events.
What was really encouraging though was that there were some excellent efforts from some of our other up and comers in the 1k led by Eva Hurley, the 2k led by. Ollie Van Camp, 3k with Tom Carey, Laura Bray and Emelia Schulze, 4k with Sonny Adam and Lara Wanneburgh and 6k with Lily Fraczek just to name a few.
Regardless of how the point score turns out, this is the sort of elbow grease and club effort we need to be putting in if our distance runners are going to really come through so well done to everyone involved.