There were some some blistering 100m efforts on Day 1 of the Met North Regionals and huge PBs from Lindsay Dixon (dead Heat 1st 14 years 11.85), Aidan Dallinger 4th 17 years 11.41, Haiden Boyd 6th 15 yrs 11.70 and Ethan Dallinger 6th 14 years 12.33.
Lee Martin produced a 50m throw for 2nd in 17 yrs Javelin and won the Discus. There were also strong 400m runs from George Daly and Connor Campbell.
Laura Bray was first in the 13 years 1500m, Ethan Dallinger 2nd 14 years Long Jump while Nikko Duggan 16 years Discus, Cristian Kuenzel 17 years Long Jump and Javelin, Daniel Casey 17 years 1500m and Tully Schweitzer 16 years 1500m all got 3rd placings to get on the podium.
Among other good efforts were Ashleigh Preston 4th in 14 years Discus, Eliza Preston 11 yrs 1500m 5.49, Elliott Hockey 15 yrs 1500m 5.07, Nick Bray 11 yrs 1500m 5.32 and Daisy Carter 17 yrs 1500m.
Some enthralling action at QE2 for Day 2 of the Met North Regionals and can't recall our athletes taking 5 Regional wins in one day for a long time if ever.
Against that, for some athletes it was a bit tough physically to back up in some instances after so many climbs to the top of the mountain for big PBs yesterday, Ethan Dallinger was again in great form taking Gold in the 14 years Triple Jump with a PB of 11.58m.
Another PB by a wide margin went to Cristian Kuenzel with a Gold in the High Jump 17 years with an astonishing jump of 1.94m. Cristian also got bronze in Triple Jump with Aidan Dallinger the Silver.
Joel Drew after a recent bout of illness bounced back in fine fashion to take the 17 years 110m Hurdles in 15.11m.
It's not often we see one of our athletes dominating a middle distance race like Laura Bray did in the 13 years 800m with a scorching 68 second first lap on the way to a second Gold for the meet in 2:27.77.
Lee Martin also showed he is hitting top form ahead of Marist Ashgrove's AIC defence as he took Gold in the 17 years Shot in 15.90m.
Tully Schweitzer got Bronze in the 16 years 800m in 2:28.22 with Daisy Carter a solid run of 2:38.
Nate Griffin is one of our big improvers at the moment and got silver in the 12 years combined events.
Eliza Preston recorded an 8 second PB of 2:46 in the 11 years 800m and Joseph Barlow a PB of 5:14 in the 12 years 1500m.
Ashleigh Preston was 4th in 14 years Shot while Daisy Clarke has been a find at this meet and recorded an excellent 5th place in the 14 years 200 metres.
George Daly qualified for States in the 800 metres as did Connor Campbell in the 200m, 400m and 200m Hurdles and Chloe Griffin in the 100m Hurdles.
Ollie Van Camp recorded good PBs in the 11 years throws finishing fourth in discus and seventh in Shot.
Blake and Eloise Cooper were also solid showing great versatility across a wide range of events.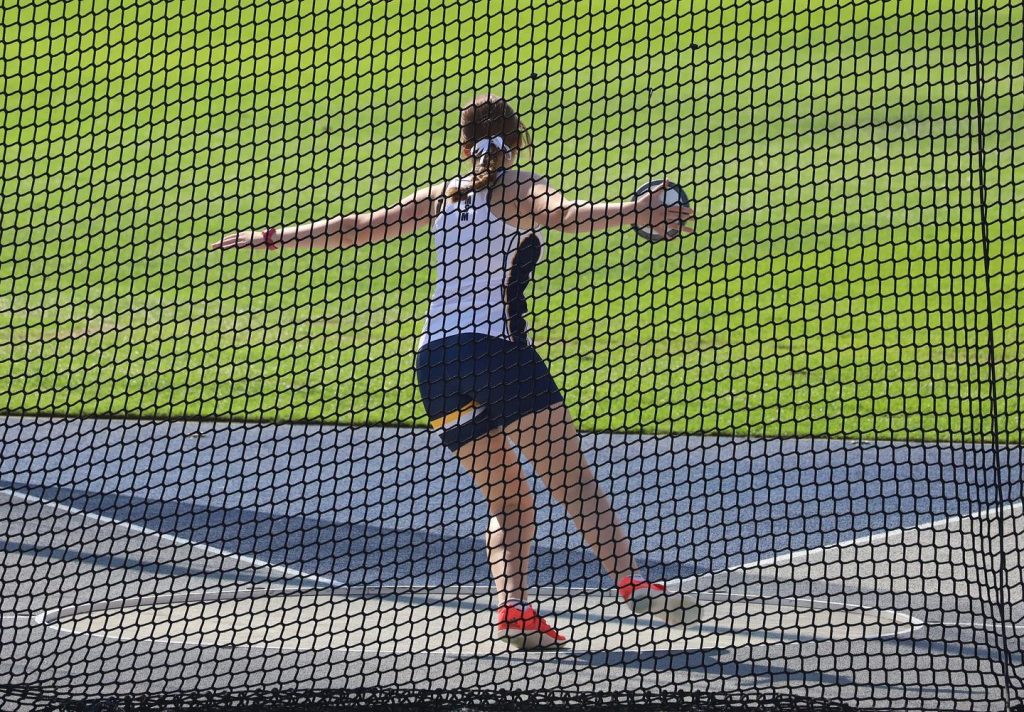 Ashleigh and Eliza Preston demonstrating just the sort of athleticism and mobility we at Ashgrove Rangers are so lucky to get to work with as a great starting point thanks to their extensive efforts and fun times with The Gap Little Athletics.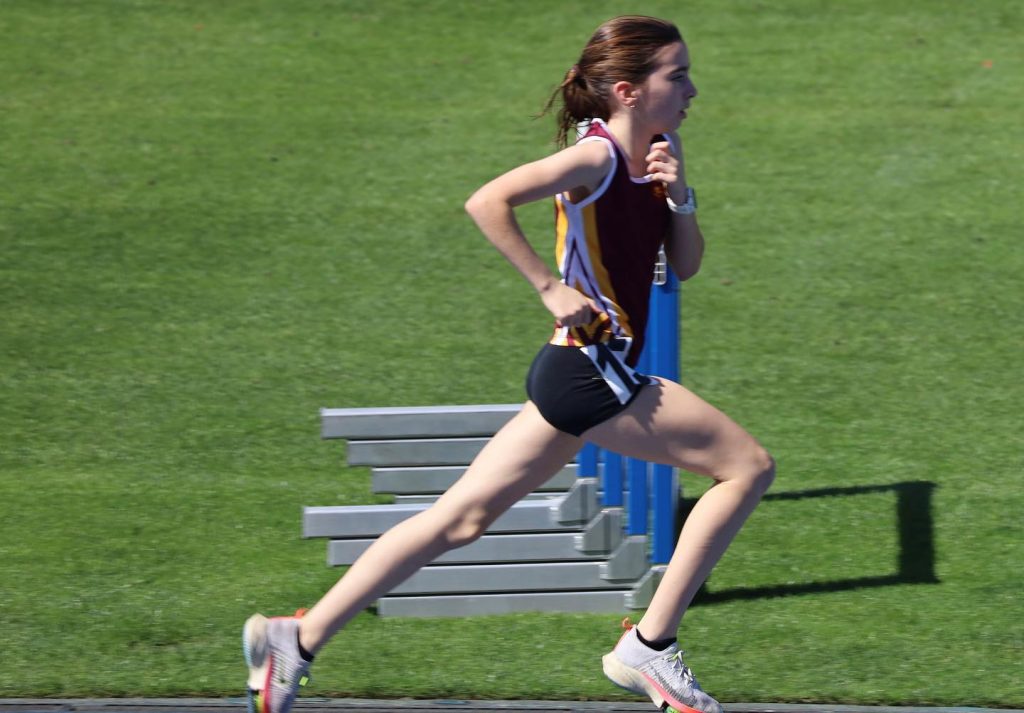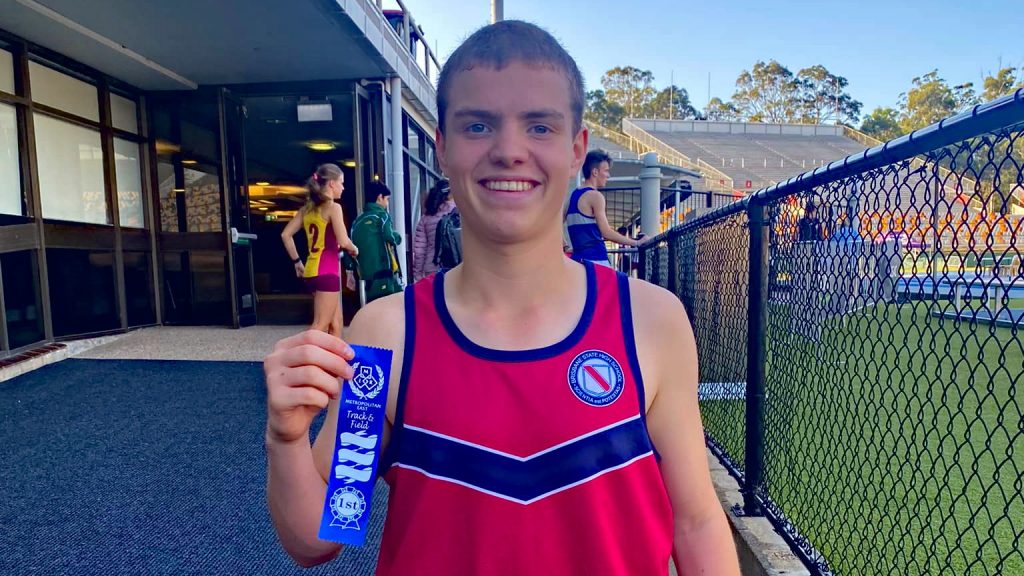 It was a very happy Sonny Adam whose hard work over the past twelve months was rewarded with a strong first-ever Regional win today taking the 15 years 1500m at Met East at QE2 in 4:23.80 in blustery conditions.
Tate Van Camp broke the 13 years 400m record with a slick 53.33 clocking and then took the 1500m in 4:31.39.