Our throwers have been a force all season and ended on a high note at the final Shield meet at QE2, the Darren Thrupp Shield.
Carl Martin (2nd Open Discus – 42.95 PB), Hamish Middleton (5th Open Discus – 41.32m) and Adrian Keen (1st Masters Discus – 40.29m) led the way along with April Laurikaanen who was 1cm behind the winner in U20 Shot with 10.90m and newcomer Isaiah Burgess 6th U18 Discus in 30.01m.
Joel Drew repeated his U18 110m Hurdles from last week with another 13.97 seconds and a great work ethic this season from Daniel Drew was rewarded with 14.74 in the U20 110m Hurdles ahead of Connor Duggan 16.26. Connor Campbell was 7th in 15.47 in U16 100m Hurdles.
Aidan Dallinger was again consistent with 12.85m in the Triple Jump and 11.91 in the 100m.
Strong runs from our U14 distance runners are no great surprise this season and tonight saw a very strong effort of 7.22 by Laura Bray for 2nd in the 2k Steeplechase and Katie Bray also completing her first crack at the event in 9.47.
Once again a big thanks to everyone who competed during the Shield season making it a very strong one for our club.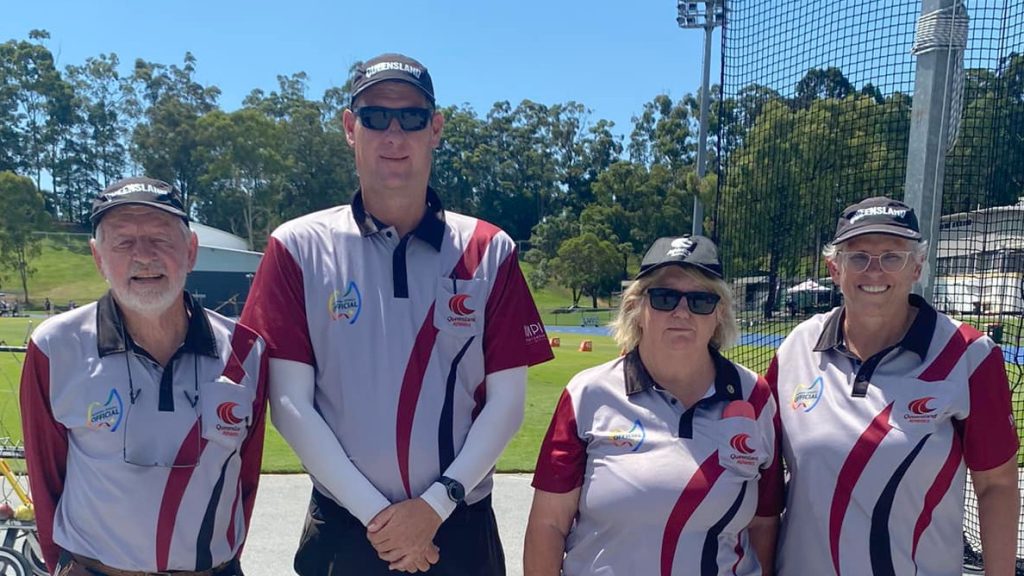 Ashgrove Rangers would very much like to thank Queensland Athletics and all of the officials this season including Don Stapleton and Gary Morrisby from our club who have toiled long and hard with the largest volume of competitors we have ever seen.
In future seasons we will need to get more people trained and involved to cater for what's needed through to 2032 so if you would like to know how to get involved through courses and mentoring in order to be as close as you can be to all the excitement please let us know and we will provide all the details.