So great catching up with club members of the past at Bathurst like Queensland Half Marathon rep from the early 90s Greg Cowley who ironically now lives at Lake Macquarie where the National Championship was held in the early 90s.
Coach and Club Historian Paul Circosta has also arrived to catch all the action and cheer on our athletes.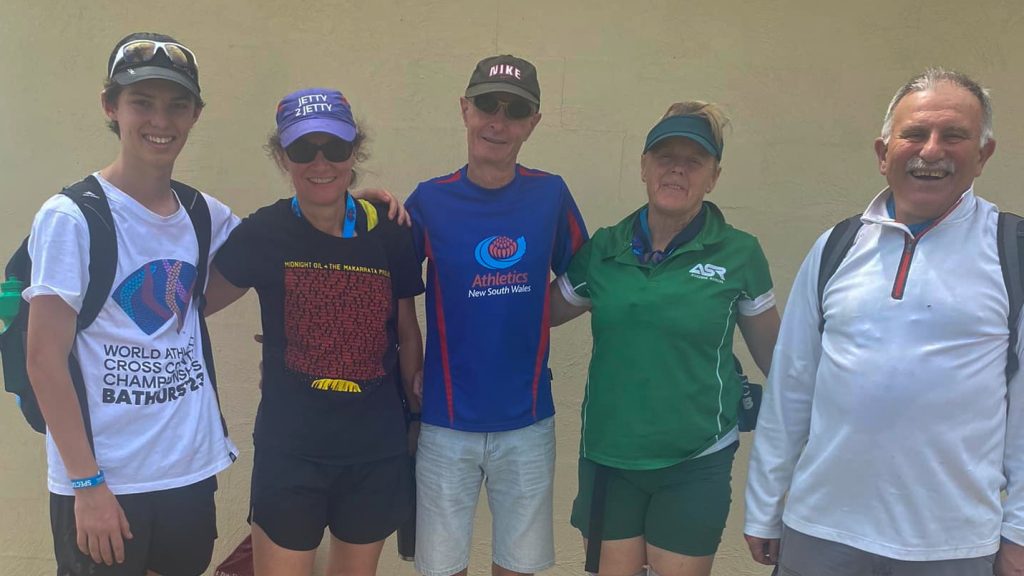 In the history of Ashgrove Rangers it's doubtful we ever had a fiercer competitor than ultra runner Don Wallace or a fiercer rival than Peter Spehr from Nundah club who moved to Sydney over 30 years ago and became a leading coach for a while.
The mateship, respect and camaraderie that endured through battles at events like the Caboolture to Maleny Relay and Gold Coast Marathon was on full display when they caught up today at Bathurst as they reflected on the great times of the past that they spent trying to run each other into the ground.
At the end of the day we always need to respect our opponents because it's they who push us to be our best.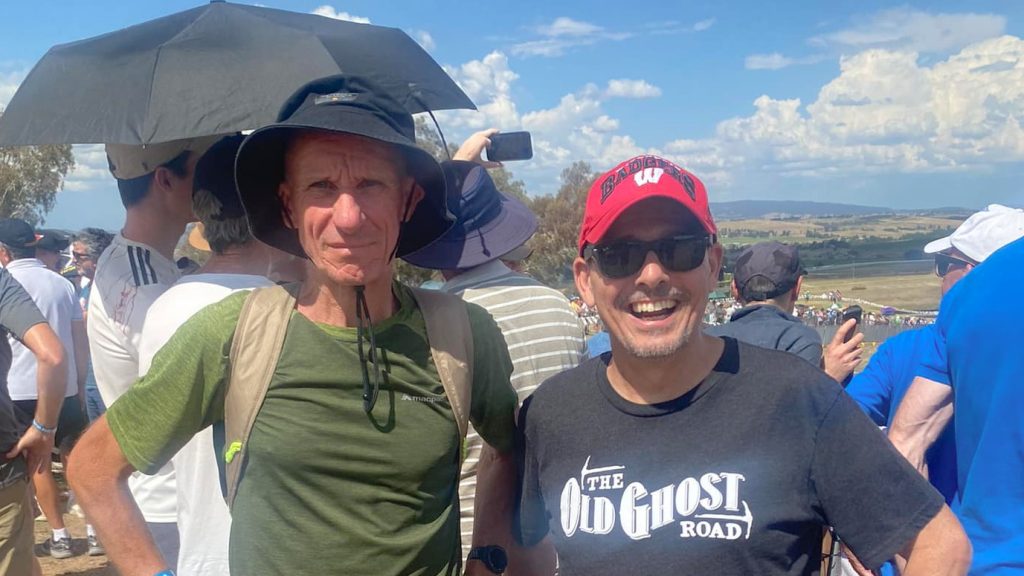 There was a really festive atmosphere with around 300 runners competing in the World Masters Short Course 6k and Over 70 4k individual events with many countries represented and the earlier start time making conditions somewhat more hospitable so long as you avoided swallowing today's new hazard, the flies. Well done to Dick Dunstan, Greg Webster and Lynda Bateson who all participated.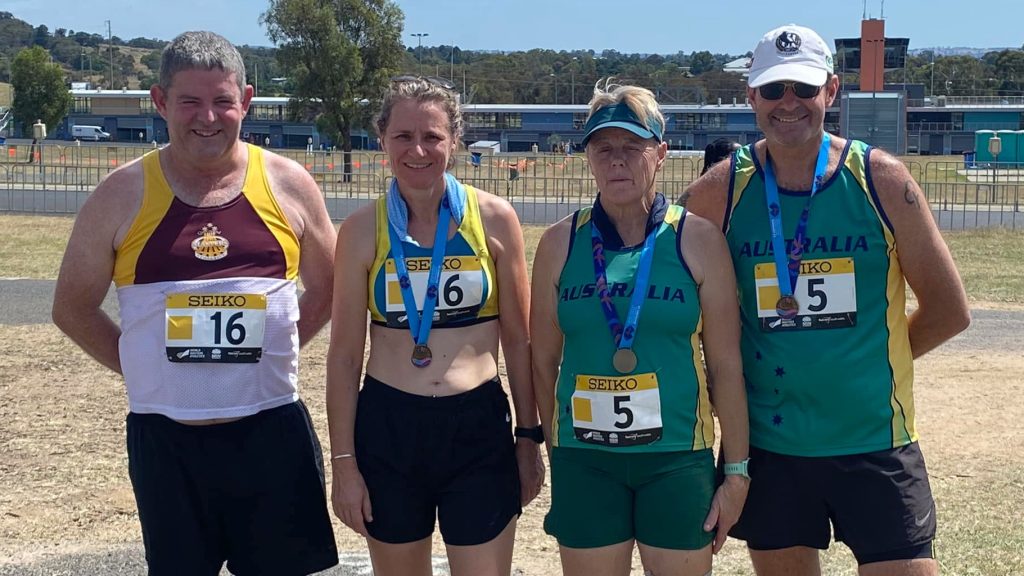 The A team which finished 14th in the 50 plus and 33rd overall included Lynda Bateson and former World Cross Country Juniors representative Greg Webster while the B team of Melissa Harper and John Purcell was 16th in the 50 plus and 38th overall.
The whole experience of running the World Championship course was certainly a buzz with some Internationals certainly showing they meant business with the lengths of assistance sought as part of the warmup whereas our approach was a little more laid back given we were pretty certain we were about to cop a very memorable but enjoyable flogging!