The Club organises a series of events throughout the year as well as encouraging participation in non-club events across track & field, cross country and road races.

Brisbane Cross Country Series: Race 7 (Final)
Event Navigation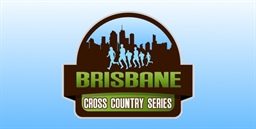 The Brisbane Cross Country Series is a 7-meet series organised by QA clubs at various parks across Brisbane.
Race 7, the final of the series, is being held on Saturday 23rd June at Minnippi Parklands, Tingalpa, and is organised by Thompson Estate Eastern Suburbs Athletics Club.
This meet also doubles as the annual Brown-Bonwick Memorial event, conducted by Thompson Estate Athletics Club, with a traditional 6000m handicap race included on the program.
All runners and joggers are invited to take part including school students, club members, Little A's athletes, masters athletes and the general public. Bring the whole family!