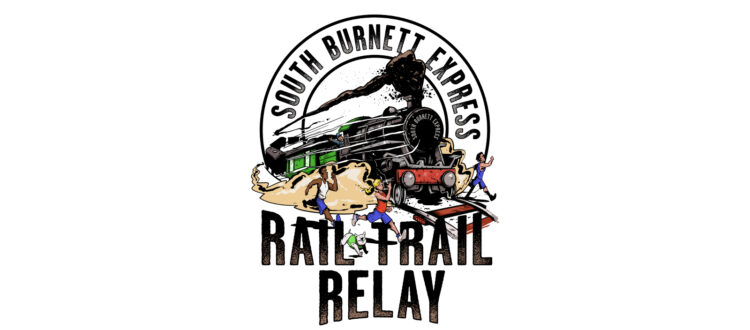 Inaugural South Burnett Express Rail Trail Relay
Ashgrove Rangers hosts the inaugural South Burnett Express Rail Trail Relay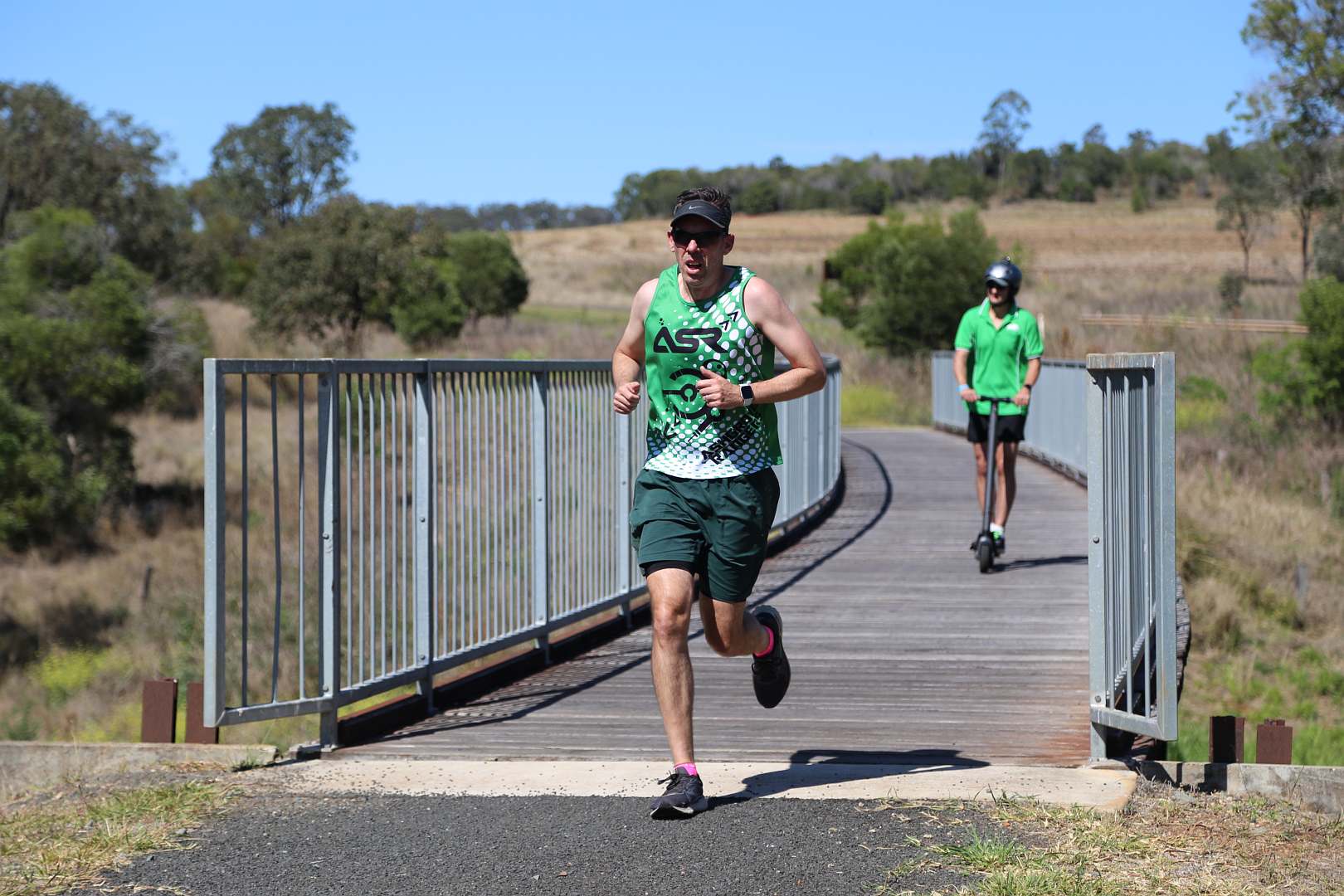 Sunday the 3rd of October saw 8 Brisbane area teams venture to Kingaroy to compete in the very first relay along the Kingaroy to Wondai rail trail. Suitably named the South Burnett Express Rail Trail Relay, the race covered 60km with legs ranging between 5km to 8km in length. Teams comprised of 5 to 8 runners and covered all ages. Toowong Harriers Athletics Club were victors for both the men's and woman's categories. The younger kids were also catered for with short races at the beginning and end of the day. In the kids category, Harry Cootes came first, followed by Ansel Jackson in second and Eliza Preston in third.
Team based long distance relays have a long history in Australian athletic circles. Traditionally they were spread over multiple days, were held along public roads and had distances up to 500km. In recent years this format has however proven to be a challenge with increased traffic resulting in safety concerns for runners and complexities with insurance. To reinvigorate these relays, the Ashgrove Rangers decided the rail trail in the Kingaroy area was perfect for the job. The local council have done a fantastic job in maintaining the trail and the towns along it provided perfect change over points for runners.
John Purcell, one of the event's coordinators and Ashgrove Ranger's senior coach said "We wanted the first year to be small to test the concept. It was important to confirm the format appealed to the running community. The feedback we have had has been overwhelmingly positive. Everything loved the team concept, the tactical side of the race and supporting each other. We will definitely run the event again next year and are currently considering a date in August 2022".
Another positive effect of the race was the boost to the local South Burnett economy. Almost 80 runners and support members spent the weekend in Kingaroy. The region, like many others, has been impacted by Covid and every bit helps. "We are confident we can get more numbers next year, which will be great for the local business community. The area has a lot to offer visitors, and it is a privilege to promote it. We might also be able to attract some interstate teams which would be great to see" Purcell said.
The event is designed for all levels and is really just about getting out friends (and of course if you want to compete you can). Anyone interested in pulling a team together next year can contact John or follow the Event on its facebook page.