Petfield Shield School Cross Country Challenge 2021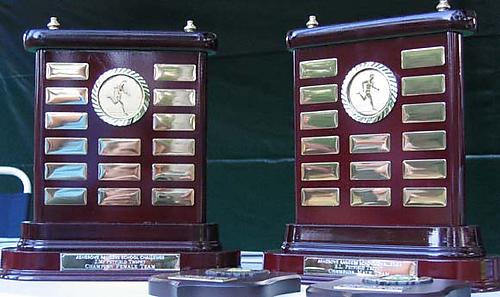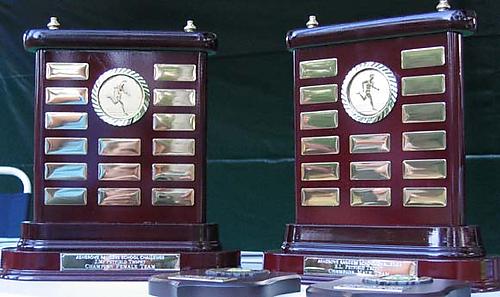 Fantastic atmosphere with 214 runners at our Petfield Shield Primary Schools Cross Country Challenge at Dorrington Park.
Well done to Mater Dei (Girls) and Marist Brothers (Boys) for taking the teams trophies.
A big thanks to the schools and helpers involved in making it a great event.
JM Petfield Shield – Girls 2km (Year 3 – 6)

Place
Time
Name
School
1
08:02.0
Lucy Page
SA
2
08:17.1
Laura Bray
SF
3
08:29.8
Kate Bond
MD
4
08:57.5
Sarah Spry-Bailey
SA
5
09:00.7
Mia O'Sullivan
SJ
6
09:02.0
Emma Nunan
SJ
7
09:08.1
Rubie Lynn
MD
8
09:08.9
Gaby Ford
SJ
9
09:09.7
Laura Thurgood
MD
10
09:13.2
Milla Fletcher
AS
11
09:13.9
Amelie Kramer
MD
12
09:17.0
Annabel Jackson
SF
13
09:20.4
Grace Petersen
MD
14
09:28.9
Isabella Courtis
SJ
15
09:30.1
Stella Shaxson
SA
16
09:37.2
Evie Lamers
SA
17
09:41.1
Grace Braithwaite
MD
18
09:50.6
Eliza Watts
SJ
19
09:52.7
Zara Hilton
SA
20
10:02.8
Lexi Walker
MD
21
10:03.7
Poppy Martin
SA
22
10:05.9
Isabella Manner
MD
23
10:06.7
Lucy Ferguson
SA
24
10:07.2
Lucy Phillips
MD
25
10:07.5
Claudia McCahan
SJ
26
10:09.0
Mabel Barrett
MD
27
10:09.9
Isla Carey
MD
28
10:11.9
Eloise Ambrose
MD
29
10:12.9
Isabella Shaw
SJ
30
10:14.6
Summer Jackson
AS
31
10:16.6
Grace Sherlock
SJ
32
10:19.4
Sophie Ryall
SJ
33
10:19.8
Abby Brown
SJ
34
10:22.9
Olivia Barry
SF
35
10:38.0
Alice Hambleton
MD
36
10:39.1
Charley Sanders
SA
37
10:45.2
Lara Gooley
SJ
38
10:50.1
Kitson Chu
SA
39
10:52.8
Lyla Willey
SA
40
11:11.1
Madeline Carman
MD
41
11:13.3
Matilda Mulligan
MD
42
11:14.5
Holly De Gruchy
MD
43
11:23.0
Maddie McCurry
MD
44
11:23.3
Pepper-Jane Benson
SF
45
11:25.0
Harriet Grant
SJ
46
11:35.5
Isabella Russo
SJ
47
11:36.8
Sofia Coram
SJ
48
11:43.5
Aria Hagarty
SF
49
11:49.8
Rosie Courtis
SJ
50
11:51.3
Grace Ryan
SJ
51
11:57.0
Brooke Cutforth
SF
52
11:58.8
Paige Pratt
SF
53
12:56.1
Lulu Gillespie
SF
54
13:01.1
Maddison Crease
SF
Girls 2km Teams Result

Place
Points
School
1
30
Mater Dei
2
33
Saint Joseph's
3
36
Saint Ambrose's
4
148
Saint Finbarr's
Schools

School
AS
Ashgrove SS
MD
Mater Dei
SA
Saint Ambrose's
SF
Saint Finbarr's
SJ
Saint Joseph's
R Petfield Shield – Boys 2km (Year 3 – 6)

Place
Time
Name
School
1
07:32.0
Seb Croke
AS
2
07:36.0
Ben Flanagan
MB
3
07:46.6
Sam Ven den Bossche
AS
4
07:47.3
Fraser Ullman
MB
5
07:59.3
Cormac O'Leary
MB
6
07:59.6
Lachie Vacher
MB
7
08:02.9
Cooper Stewart
AS
8
08:05.4
Aidan Marshall
MB
9
08:09.4
Connor Campbell
MB
10
08:20.3
Indy Headrick
AS
11
08:21.3
Joel Torpy
AS
12
08:21.7
Clancy Barreett
MB
13
08:22.1
Tom Saaxon
MB
14
08:23.6
Tom Sheild
AS
15
08:26.7
Nick Mattiazzi
AS
16
08:30.9
Jack Hilton
SA
17
08:31.9
Jacob Lamers
MB
18
08:33.7
Will Silel
MB
19
08:38.5
Hunter Guise
MB
20
08:39.3
Harry Cootes
MB
21
08:46.7
Julian Lewis
MB
22
08:51.8
Tom Carey
AS
23
08:56.9
Ike Rowland
MB
24
09:04.3
Tom Deem
MB
25
09:05.4
Jameson McGahan
MB
26
09:07.7
Tex Higginbotham
MB
27
09:08.3
Remi Sakzewski
MB
28
09:09.9
Shea Camaniti
MB
29
09:10.5
Will De Maria
MB
30
09:12.3
Sam Martin
SJ
31
09:13.5
Jimmy Travers
MD
32
09:14.1
Jack Dylan Cootes
MB
33
09:14.4
William Hutchinson
MD
34
09:16.0
Matthew Dillane
SA
35
09:16.8
Julian Cassar
MB
36
09:17.7
Lewis Croke
AS
37
09:18.5
Parker Benson
SF
38
09:27.6
Oliver Crowley
SJ
39
09:32.8
Joseph Celm
SJ
40
09:35.0
Noah Watherston
SA
41
09:39.9
Jack McLennan
SJ
42
09:48.5
Charlie Bryant
SJ
43
09:54.1
Otto Van Boxel
SA
44
09:55.9
Will berry
SJ
45
09:57.7
Jackson Lacey
MD
46
09:58.9
Angus Swinton
SA
47
09:59.6
Lucas Schmidt
MD
48
09:59.9
Charlie Barnett
MD
49
10:13.8
Remi Rowland
MD
50
10:30.5
Angus Hannam
SJ
51
10:31.7
Joshua Nolan
SJ
52
10:46.0
Leo Kneale
SJ
53
10:46.9
Dillan Keane
SJ
54
10:54.8
Rory Lee Archer
SA
55
10:58.4
Preet Dhillon
SA
56
10:59.1
Lincoln Rucker
SJ
57
11:01.0
Nick Muir
SJ
58
11:17.4
Harry Bohan
SJ
59
11:50.1
Luke Allen
AS
60
12:18.4
Sam Wheeley
AS
Boys 2km Teams Result

Place
Points
School
1
17
Marist Brothers
2
21
Ashgrove SS
3
133
Saint Ambrose's
4
148
Saint Joseph's
5
156
Mater Dei
Schools

School
AS
Ashgrove SS
MB
Marist Brothers
MD
Mater Dei
SA
Saint Ambrose's
SF
Saint Finbarr's
SJ
Saint Joseph's
Girls 1km. Prep – Year 2

Place
Time
Name
School
1
04:28.2
Poppy Lynn
MD
2
04:29.3
Kailey Strathearn
MD
3
04:39.1
Harper Miller
MD
4
04:44.3
Lola George
MD
5
04:46.2
Allie Anderson
SJ
6
04:49.6
Lucia Staatz
SJ
7
04:50.2
Olivia Devine
SA
8
04:52.0
Hanna Roberts
SJ
9
04:57.4
Mila Berry
SJ
10
04:58.1
Lucy Barry
SF
11
04:58.6
Jesse Johns
SJ
12
04:59.1
Dylan Barry
MD
13
05:05.4
Amelia Luxford Sanderson
MD
14
05:06.1
Harriet Grant
SJ
15
05:06.4
Freya Sky
SF
16
05:06.7
Montana Fahey
MD
17
05:10.6
Clare Maloney
MD
18
05:12.2
Josephine Dolezal
SA
19
05:15.4
Betsy Hede
SA
20
05:24.5
Lauren Gillespie
SF
21
05:27.1
Poppy McGahan
MD
22
05:27.7
Stella Herron
SA
23
05:28.2
Lucy Doolan
SA
24
05:35.4
Zoe Russo
SJ
25
05:44.6
Adelynn Dwyer
SA
26
05:49.7
Emily Hoffmann
SA
27
06:09.7
Olivia Durmanic
SA
28
06:11.2
Abbie Thirgod
SA
29
06:14.7
Lola Williams
SF
30
06:23.9
Arabella Thirgood
SA
31
06:36.7
Alice Willey
SA
32
06:40.9
Rosie Turvey
SA
33
06:45.3
Priscilla Kuhn
SA
34
06:49.5
Fern Rowe
SA
35
06:52.5
Rosie McGarrity
SF
36
07:05.4
Willow Halling
SA
37
07:10.9
Vivienne Rogers
SA
38
07:16.9
Matilda Leyden
SF
39
07:17.2
Stella Durmanic
SA
Schools

School
MD
Mater Dei
SA
Saint Ambrose's
SF
Saint Finbarr's
SJ
Saint Joseph's
Boys 1km. Prep – Year 2

Place
Time
Name
School
1
03:57.0
Nick Bray
SF
2
04:05.7
Flynn Barrett
MD
3
04:08.4
Hamish Pope
MD
4
04:12.1
Beau Ballinger
SF
5
04:13.2
Percy Hede
SA
6
04:14.5
George Bond
MD
7
04:15.8
Oliver Chanbers
SJ
8
04:17.0
Tom Laherty
MD
9
04:21.9
Liam Marshall
MD
10
04:24.8
Lucas Crowley
SJ
11
04:25.8
Thomas McDonald
MD
12
04:26.4
Jack Easter
MD
13
04:26.7
Blake Gooley
SJ
14
04:28.9
Danny Carey
MD
15
04:30.1
Billy Court
MD
16
04:30.9
Patrick Easter
MD
17
04:31.2
Oliver Petrie
SA
18
04:33.6
Louis Johnson
SJ
19
04:35.1
Patick Thirgood
MD
20
04:35.6
Edward Heenan
MD
21
04:35.9
Conor Murphy
SA
22
04:37.4
Owen Ambrose
MD
23
04:38.1
George Coulter
SJ
24
04:39.0
Eddie Moloney
MD
25
04:40.1
Ethan Reinders
MD
26
04:41.1
Hugo Mulholland
SA
27
04:42.3
Joseph Byrne
SJ
28
04:43.2
Patrick Hambleton
MD
29
04:43.7
Jack James
SJ
30
04:44.9
Patrick Spry Bailey
SA
31
04:47.8
Perry Ballinger
SF
32
04:49.0
Noah Newman
SF
33
04:49.3
Rory Van Gent
SF
34
04:50.1
Harry Bray
SF
35
04:50.6
Levi
SA
36
04:55.4
Patty Churven
SJ
37
04:56.6
Jimmy Ryan
SJ
38
04:57.1
Vincent O'Neill
SJ
39
04:57.7
Oliver Hilton
SA
40
05:00.1
James Channells
MD
41
05:01.1
Alfred Swayne
SA
42
05:02.1
Connor Henderson
SF
43
05:02.4
Finn Doolan
SA
44
05:06.1
Oliver Rolls
SA
45
05:06.4
James Blinkhoff
SF
46
05:08.6
Sam Brown
SA
47
05:09.2
Eiten Raad
SJ
48
05:09.8
Harry Payne
SA
49
05:11.5
Alex Carey
AS
50
05:14.6
Felix Von Boxel
SA
51
05:24.7
Patrick Carey
SA
52
05:28.6
Ned Carey
SA
53
05:34.2
Edward Mackay
SA
54
05:40.8
Josh George
SA
55
05:43.6
Tom Brown
SA
56
05:46.9
Luca Rolls
SA
57
05:55.8
Louie Martin
SA
58
06:02.0
Huson Halling
SA
59
06:07.2
Patrick Muir-McCarey
SA
60
06:11.6
Harry Muir-McCarey
SA
61
06:12.0
Hendricks
SA
Schools

School
AS
Ashgrove SS
MD
Mater Dei
SA
Saint Ambrose's
SF
Saint Finbarr's
SJ
Saint Joseph's