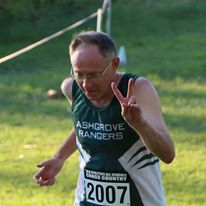 Member Profile – Tony Usher
Tony Usher
Why do you run?
I started running in high school at 13 so that makes 40 years involvement in Athletics. I run mainly because I love running and exercising means I don't have to worry about what I eat and I love the feeling you get after a run. I guess I can't find a good reason to stop. If I happen to improve my times over a certain distance that is a bonus. My main reason for running is enjoyment and mental health.
Which events have you completed over the pas 12 months?
Park Runs
QA cross country events
QA Relay Championships
Gold Coast 10kms
Brisbane Running Festival 10kms
Bridge to Brissie 10kms
Do you have any upcoming events?
I don't aim at particular events, just keep in good nick so that when I feel like having a race I'm able to.
What is your favourite event?
I don't have a favourite event as I get very worked up before a race and prefer to enter right at the last minute to avoid the nerves – this is usually very expensive when it comes to big races like the Gold Coast, but it helps to control my nerves. My favourite place to run is Furusato Mura. A pretty little forest in Kawasaki city, Japan. It was the first place I ran in Japan and running there brings back lots of great memories.
What does your average training week look like?
I usually run 5 days a week:
Monday: speed session eg 8x 200m 3 – 4 km easy warm down
Tuesday: steady run 8 km
Wednesday: medium distance run over hills 10 – 12 km
Thursday: Day Off
Friday: easy 6km
Saturday: long run 15 – 17 km